Valentines Day 2020 - Red Roses, Flower and Foliage Orders
Overview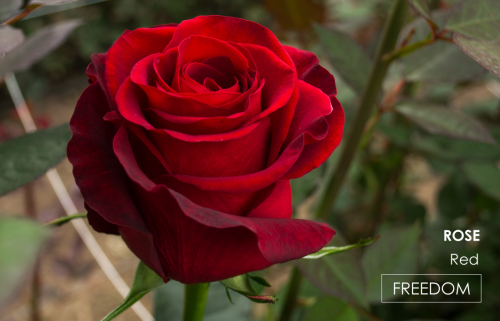 Overview
We have put together this page to guide you through the ordering process for Valentines Day.
The most important thing to do next is to order your requirements and have it to us by 15 January when the price list will become inoperable. We must have your requirements so that we can order from the growers and importers.
You can head here to place your order (as long as you are logged in)
Electronic Order Form
Please contact us if you have any concerns over anything.
Valentines Day pricing applies from 10 to 14 February. Abnormal orders the week prior may also attract Valentines Pricing.
M/P on the order form means we will charge you a FAIR market price once supply and pricing is finalised. We will be targeting best market prices.
As always there remains uncertainty around availability and pricing up until we have the product in our hands.
Standing Orders will be suspended - be sure to include all your requirements in your Valentines order
If you have a standing order within the period of 10 to 14 February your standing order will be suspended.
Please ensure all of your requirements are included in your Valentines order.
Important Dates and Auctions
Auckland Anniversary
We are closed on Monday 27 January
There are Auctions on Tuesday 28 January, Wednesday 29 January and Friday 31 January
Waitangi Day
We are closed on Thursday 6 February
Auctions as usual on Monday, Wednesday & Friday
Valentines Week
Auctions have changed to:
Monday 10 February
Wednesday 12 February
Thursday 13 February (no auction Friday)
Delivery Options
When ordering please select the day you want to receive the product
10 February Same Day Only
11 February
12 February
13 February
If you want deliveries on more than 1 day you will need to complete an order for each date
If you have other requirements please let us know as usual in the notes field before submitting your order - we can look at options for you
Varieties for Roses Local - Specific Colours
When ordering please select the day you want to receive the product
| Premium | Standard |
| --- | --- |
| 4U | Akito |
| Advance | Bonfire |
| Candella | Caramba |
| Candy Avalanche | Eva |
| Fresh Moments | Frieda |
| Juwena | Impulse |
| Lightning | Jupiter |
| Maratim | Mischa |
| Milva | Miss Piggy |
| Peach Avalanche | Pumpkin |
| Revival | Sanaa |
| Snowfox | Sorbet Avalanche |
| Sweet Avalanche | Sho gun |
| Wedding rose | Vendella |
The small Print - Terms and Conditions
Some Important facts to remember
Indian (Imported) Roses are not graded or redressed
Medium Colombian Roses are not graded or redressed
No cancellations or reductions
Please choose your delivery date CAREFULLY - no changes will be made
Requests for credit must be received within 24 hours of receipt with photos