Protecting NZ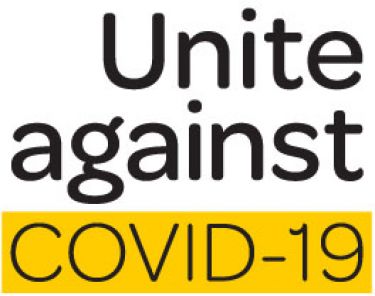 We care for NZ and will be doing our share of keeping us all safe.
We will continue to comply with the government requirements.
Under level 3 we will operate as required:
Contactless receipts, collections and deliveries
Social distancing
Good hygiene
Recording all interactions for tracing
This means we will need to operate differently.
We set out some information for customers and suppliers separately below.
For Customers
Level 2 Update
Exciting news to be moving to Level 2. For customers further afield, nothing much changes but for customers able to come to auction and come into our store we have been advised of the following, from Thursday 14th May:-
Under Alert level 2 you may visit our store.
There will be some requirements for you to follow:
-Always maintain a 1 metre distance from our team and other customers (ideally 2 metres)
-You MUST sign in and provide contact details upon entering the building - if you haven't already done so at one of the entry doors we will have a register in store
-Stay away if you have any symptoms of cold or flu.
-Don't handle product that you're not going to buy

We will be taking the following steps to help keep safe:
-Having contactless payment available
-Limiting numbers of people at any one time in store and in the chiller to assist with social distancing
-Regularly disinfecting shared surfaces
-Providing hand sanitiser
-Maintaining good hygiene
-Asking everyone to keep away if they have any cold or flu symptoms
*****
Courier deliveries are very unreliable at the moment. Expect at least a two day delivery service if you are not in Auckland.
We expect supply to be tight which may lead to high prices on some lines. We are asking for pre-orders with market price (m/p) listed.
Many trade customers will see little change as they already buy online and have product shipped to them. Others who have previously come into the shop will now need to order. While we have email, text and phone abilities our preference is that you order online using our trade portal. Just let us know if you need to be set-up or the log-in reset.
In the short-term there won't be any imported product. This isn't a reflection on any risk associated with Covid-19 but instead with uncertainties around international freight availability, freight rates, risk of offloading, pricing (foreign exchange rates) and the leadtimes associated. This temporary reduction of our offering will be sad for many regular purchasers of these products.
For Growers and Suppliers
Exciting to be moving into Level 2. For growers there are really no further changes, please make sure to keep signing in as you enter the UFG building.
The main change will be around delivery. While you (or your courier) will be permitted on site to deliver, this needs to be recorded in the visitor logs with all information completed.
UFG will be open for deliveries the day before each auction up until 11pm.
All growers/deliverers will be required to sign in the log book at the back UFG entrance.
This is to keep a log of who is entering the site in case there is a Covid19 transmission, the log book will help the government with tracing.
Once you have logged in, if you have a key to our premises, please make your delivery as usual. If you usually leave product in the UFG chiller, please ensure this is clearly labeled for Fresh Cut Flowers.
If you usually deliver goods during the day time, please text me on 021 123 3104 to let me know when you are on way or arriving and we will organise to have a trolley and buckets ready for contactless delivery.
We have had reassurances from UFG that trolleys will be disinfected after use and buckets will also be cleaned before going out to growers.
Please note toilets will not be open within the building - we have been advised that they are for the use of staff only. Kitchen facilities will also not be open and Cafe 500 will not be trading in Level 3.